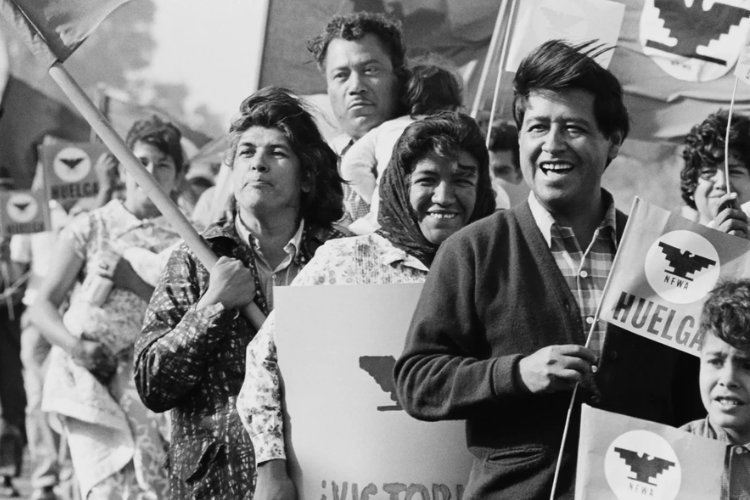 This is the first film produced by TWM. Watch it above or click here to watch it free on Vimeo. Cesar Chavez was more fantastic than we ever imagined!
Not only was he an advocate for farm workers and a practitioner of nonviolence, he was:
an advocate for women in the workplace;
a gay rights activist in the 1970s, when gay rights was not a popular cause;
a believer in the inclusion of all races and religions in American life; and
a vegan and a supporter of animal rights in the 1980s and 1990s, long before animal rights was part of the national conversation.
Cesar Chavez: Respect for All is a supplement for any unit on U.S. history in the second half of the 20th Century or the contribution of Latinos to American culture.
The Story:
Genesis Palacio Butler, a vivacious 10-year-old, is on a journey with her family to the Chavez National Monument in Keene, California. Genesis has a special reason for the trip: she is Cesar Chavez' great-grandniece, and, like Cesar, she is an advocate for animals. At the National Monument, she talks to the leader of the United Farm Workers (UFW), to Cesar's son, Paul Chavez, and to others who worked with Cesar in the UFW.
The movie illuminates the leadership of Chavez and his relevance to modern-day issues of social justice. It shows that the country's most famous Latino-American leader was much more than an advocate for farmworkers. He was motivated by a core belief that respect should extend to women in the workplace, to gays and lesbians, to all races and religions, and even to animals. He fought for these causes long before most of them became a part of the national dialogue. He didn't compartmentalize them as separate issues, seeing them as pieces in the larger inclusive tapestry of American culture. Chavez was a moral pioneer extending the ethical principle of respect to everyone and to all sentient beings. He is a model for the inclusive and courageous leaders sorely needed in the U.S. and throughout the world!
Click here for the Learning Guide to Cesar Chavez: Respect for All.
Click here for the Cesar Chavez: Respect for All website.