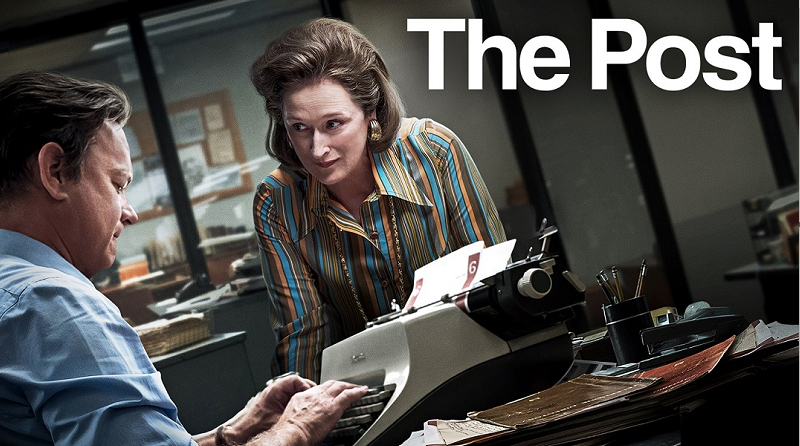 This film is historical fiction about the publication of the Pentagon Papers told from the perspective of the second newspaper to publish excerpts of the document.
Rationale for Using the Movie:
The Post shows an inflection point in U.S. history in which the press exposed decades of government deception about the Vietnam War and the Courts turned back the ever-increasing power of the U.S. Presidency by rejecting prior restraint on the publication of government secrets, except in extreme situations in which there would be "direct, immediate, and irreparable damage to the nation or its people." (Concurrence of Justice Steward in the Pentagon Papers case.)
The film illustrates many of the forces that came together or competed against each other in the struggle over the publication of the Pentagon Papers.
In addition, The Post shows a female executive struggling to gain acceptance in a male-dominated world. The movie also touches upon the Vietnam War, a whistle-blower who was willing to go to jail to expose the truth, and the abandonment of the formerly cozy relationship between the press and the government.
Objectives/Student Outcomes Using this Learning Guide:
Students can watch, discuss, and write about this dramatic event and its importance in American history.