TWM received permission from the filmmakers to create an "Academic Version" of this movie which obscures a few explicit scenes showing the brutality of slaughterhouses. Teachers should view the film before showing it to a class, but our goal was to eliminate scenes that would be problematic for teachers to show to students.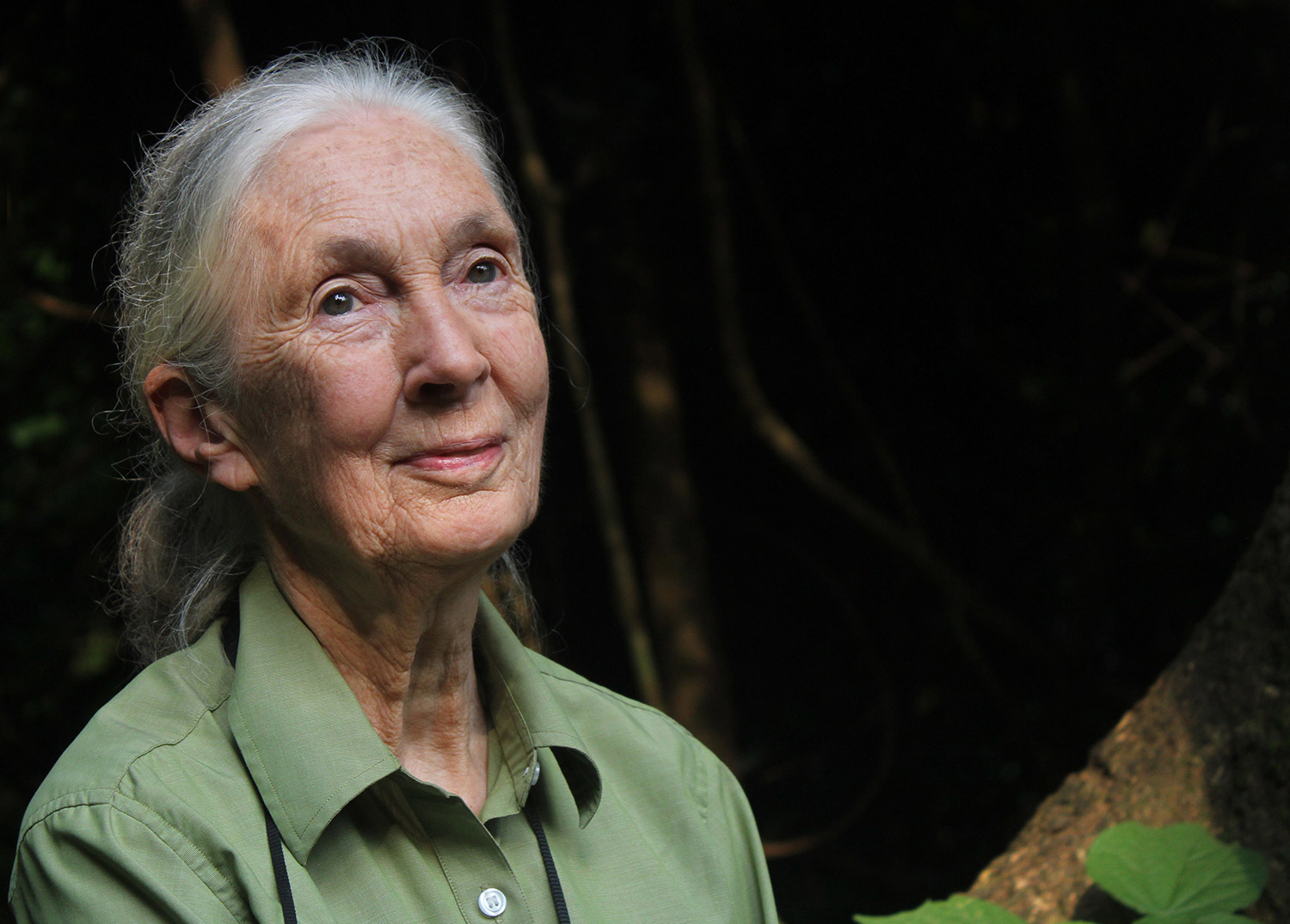 One of the filmmakers asks Jane Goodall "What would you tell consumers?"
Goodall: I would tell consumers to eat less or no meat; to move towards a plant-based diet.
Questioner:  Can you discuss the role of animal agriculture in deforestation and habitat destruction?
Goodall: In a nutshell, animal agriculture, where animals are kept in these intensive factory farms: one, it is shockingly cruel. We have to realize that farm animals too have personalities and emotions, can feel happiness and fear. But, also, to feed all of the billions of animals that are now kept in these conditions it means destroying environments to grow the grain to feed them, which means the use of much fossil fuel bringing out CO2 emissions, greenhouse gasses, and climate change.  It uses a lot of water. In addition to all of that, the animals produce methane gas as a byproduct of digestion, and that is a very vicious greenhouse gas. Finally, these creatures are given antibiotics just to keep them alive, not literally because they are sick, and the bacteria are building up resistance and as we destroy the forests and other habitats it means that we are actually stealing the future of our children because we are part of the natural world; we need the natural world and we are destroying it so fast that unless we all get together now, it will be too late.
The 20th-century utilitarian argument for a plant-based diet was set out in the book Animal Liberation by philosophy Professor Peter Singer.
Captain Paul Watson, the founder of founded the Sea Shepherd Conservation Society,  famously said, "If you want to know where you would have stood on slavery before the Civil War, don't look at where you stand on slavery today, look at where you stand on animal rights."
Search Lesson Plans for Movies
* we respect your privacy. no spam here!
Follow us on social media!