HOW EDUCATORS CAN USE TEACHWITHMOVIES.ORG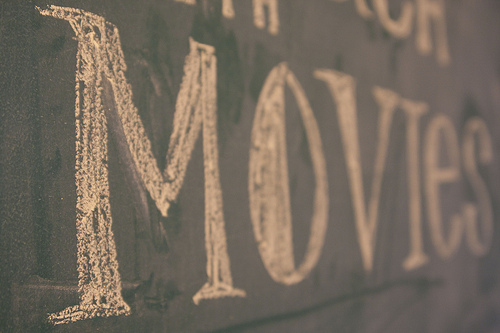 The historical and artistic merit of each recommended film has been carefully assessed.
The TeachWithMovies.org Subject Matter Index lists films by area of the curriculum. We also index films by appropriate age, title, social-emotional learning topic, etc. The best way to navigate the site is through our list of indexes.
Learning Guides for each film describe its benefits and possible problems. Helpful background, discussion questions, projects, and links to the internet are also provided.
Lesson plans can easily be adapted from the Learning Guides. For example:
Discussion questions, class projects (or other portions of the Learning Guide) can be copied from the Internet and pasted onto word processing files, edited to suit the needs of the class, and then reproduced as an assignment sheet or classroom handout;
Information from the Helpful Background section can be used to stimulate class discussions or as the basis for lectures;
Vocabulary and spelling lists can be developed from the "Building Vocabulary" section.
Films can be used to effectively extend the class period. All of the films on TeachWithMovies.org were designed to entertain a mass audience by some of the best minds in the movie industry. Most students will enjoy watching them.
Assign films to be viewed outside of class, either at home with students' families, or with groups of other students. Focus on one particular film or, at the beginning of a grading period, give students four or five choices and require that they watch and report on one or more of them. In the lower grades, parents can be asked to watch and discuss films with their children. The Learning Guides can be printed out from the Net and sent home for that purpose. The written work required of the students can be a few sentences, a journal kept throughout the school year or a major report.
Movies can also be shown in class as an entertaining alternative educational experience and serve as the focus for class discussions and assignments.
Your creativity is the only limit to the educational use of selected films. In 2004 TeachWithMovies.org plans to publish online a comprehensive list of lesson plans and suggestions for using feature-length films as educational tools. Send us your suggestions.
Social-Emotional Learning
The teachers at Canyon Charter Elementary School in Los Angeles used TeachWithMovies to involve parents in the school's focus on Social-Emotional Learning. Each month the school emphasized a different value, such as sportsmanship, friendship, respect or honesty. The teachers selected several movies from the Social-Emotional Learning Index that related to the monthly topic. Printed Learning Guides were made available for students as necessary. The films chosen were available at local video stores or could be inexpensively purchased on the Internet. To obtain extra credit, students would watch one of the movies with their families, talk briefly about the film, and submit a written response to one of three discussion questions posed by the teachers. Sample assignments were: (1) Sportsmanship and Friendship: Cool Runnings, Brian's Song, and Angels in the Outfield; (2) Respect: Captains Courageous, Boystown, and To Kill A Mockingbird; and (3) Character growth through taking responsibility for your own actions: Quiz Show, The Miracle Worker and A Christmas Carol. Teachers reported that the children were excited about the project and talked about the films with each other.
The concept of using films to teach Social-Emotional Learning or ethics can be adapted to any age group, only the emphasis changes. See the topics listed in the Social-Emotional Learning Index and the Ethical Emphasis Index. (TeachWithMovies.org is associated with Character Counts and uses The Six Pillars of Character to organize ethical principles.)

TeachWithMovies.org recommends more than a hundred popular feature-length films which contain reasonably accurate portrayals of events in American history. Simply go to the U.S. History and Culture section of the TeachWithMovies.org Subject Matter Index and select several films which relate to the period being studied in class. We have Learning Guides for at least another 50 films on topics relating to World History and Other Cultures. At the beginning of the semester, you can give students a list of films and ask them to watch and critique some of the films on the list. Students can also be asked to keep a journal on the films they have watched. Discussion questions or projects can be taken from the Learning Guides and assigned.
TWM features more than 30 films on science, technology, aviation, space exploration, and medicine. If you want to inspire girls to become scientists, tell them that a woman was the first person to win two Nobel Prizes in science. Then suggest that they watch the classic, Madame Curie. (Boys love this film, too.) For 4th – 9th grades, have students watch Galileo: On the Shoulders of Giants, which is crammed with delightful physics lessons. Extra credit homework assignments can easily be adapted from the Learning Guides for these films.

There are many excellent and accessible renditions of Shakespeare on film. We offer Learning Guides to Twelfth Night, or As You Like It, Much Ado About Nothing, Romeo and Juliet, Hamlet, and Julius Caesar. Al Pacino's entertaining and informative film-lecture, Looking For Richard, will make Shakespeare's Richard III meaningful and introduce students to the play's historical context. TWM also provides Learning Guides to modern dramatic works from Oscar Wilde to Arthur Miller. They include: An Ideal Husband; The Importance of Being Earnest; A Man for All Seasons; Pygmalion; All My Sons; The Crucible; The Glass Menagerie; A Raisin in the Sun and Cyrano de Bergerac Each of these films are dramatic works of art and can be studied, compared to the play, or serve as a reward for work well done.

One high school teacher introduces her students to Walt Whitman by showing the film Beautiful Dreamers. This is a charming story about Whitman's friendship with a Canadian physician and his visit to the mental hospital supervised by his friend. The teacher tells us that seeing the film motivates her students, even students in average classes, to tackle Whitman's poetry.
Many classics of literature have been made into movies. See the Literature Section of the Subject Index. After the class has read the book, you can ask students to watch the film at home, individually or in groups, and then write an essay on the differences between the film and the book, what new understanding of the story they came to after watching the film, etc.
Some literature is difficult for modern readers. Movie renditions can introduce and help students comprehend these works. For example, many teachers contend that watching films based on Jane Austen novels enables their students to better understand, appreciate and enjoy the books. See e.g., the Learning Guide to Pride and Prejudice. Showing the film before reading the book can help poor readers comprehend challenging texts boosting them to a higher level of critical thinking and language analysis.

Many foreign language films are sold or rented with subtitles. Teachers of foreign languages treasure these films for their ability to introduce students to the culture and attitudes of foreign countries. Moreover, the accent and inflection of native speakers will also be presented by films. To focus students on the foreign language while they watch the film, teachers can ask them to spell and obtain the definitions of ten or twenty words used in the film.
Music, Band and Orchestra
Twenty-two films dealing with all aspects of music and spanning all grades are recommended by TeachWithMovies.org. For example, the documentary Small Wonders entrances students ages 6 – 8 by showing children their own age practicing the violin, taking class and performing. This film will be interesting to older students for the same reason. Its Hollywood counterpart, Music of the Heart, is suitable for ages 12 – 16. Elementary school students will be thrilled with the "Composers Series," films on the model of Beethoven Lives Upstairs, which combine actual events from the lives of great classical composers with a fictional child character. These films are filled with the music of the composer that they feature. The interest of older children can be sparked with The Buddy Holly Story, Thirty-Two Short Films About Glenn Gould, Amadeus, etc. For an assignment, simply select some of the discussion questions or projects listed for the film. Alternatively, you can ask students to read the Learning Guide and respond to one of the Discussion Questions.
Musicals are also favorites of children in all age groups. We offer Learning Guides to 15 musicals from films like West Side Story. See the Drama/Musicals Section of the Subject Index.
English as a Second Language

Students studying English as a second language can be assigned a number of films with themes relating to words they are expected to learn. This will broaden their understanding of the words. They will also hear contemporary English and its inflection.