HOMESCHOOL LESSON PLANS, CURRICULUM & RESOURCES
Education Comes Alive through Carefully Selected Movies!
History Lesson Plans
(Examples: Julius Caesar, Spartacus, A Man for All Seasons, The Crucible, 1776, A Tale of Two Cities, Gettysburg, All Quiet on the Western Front, The Longest Day, Schindler's List, Dr. Strangelove; 13 Days) [see more…]
Science Lesson Plans
(Examples: Lorenzo's Oil, Contact, Outbreak; Galileo: On the Shoulders of Giants, Donald in Mathmagic Land, Powers of Ten); [see more…]
Literature Lesson Plans
(Examples: Pride and Prejudice, Gulliver's Travels, Animal Farm, The Scarlet Letter, Les Miserables, Romeo and Juliet, Hamlet, Cyrano de Bergerac, To Kill a Mockingbird, Little Women, The Adventures of Huck Finn, The Wizard of Oz ); [see more…]
Social-Emotional Learning & Moral Growth
(Examples: The Yearling, Pay it Forward, October Sky, Courage Under Fire, Gentleman's Agreement). [see more…]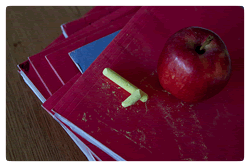 Introduce Children to:
Major Events in History

Principles of Science

Extraordinary People

Literature, Drama, Dance, Art

Social-Emotional Learning
Why use TeachWithMovies.org as a Homeschool Curriculum Resource?
TWM is an ideal resource for homeschool curriculum materials because each of the movies we recommend have strong ethical and life lessons, in addition to their contributions to the homeschool curriculum. Yet another benefit to using movies to supplement homeschool lessons is that your kids will learn critical viewing skills. After all, screens are the literature of today's youth and they need to know how to evaluate what they watch. But the most important assistance that TWM Leaning Guides and lesson plans provide is to supplement the homeschool curriculum in history, civics, science, health . . . . in fact, movies can add to the curriculum in just about every subject.
High School Homeschooling:
For students at the high school level movies can bring accurate renditions of history right into the homeschool classroom. Movies such as Spartacus, The Crossing, Glory, Gettysburg, Gandhi, The Longest Day, Midway, and the Long Walk Home provide reasonably accurate portrayals of what actually occurred. Many more films are less accurate but quite valuable when corrected as shown on TWM's Learning Guides. Civics for homeschooling can be taught through films as 12 Angry Men, the Oxbow Incident, and All the Presidents Men. See the TWM indexes on U.S. History, World History and Civics.
For homeschooling classes in science, movies contain vivid images from nature that kids will remember for years while other films explore the challenges and triumphs of science. TWM will provide the background information to make the stories and the images meaningful. The TWM index on Science provides a list of these films.
A well-taught health class is not limited to hygiene. A good homeschool health curriculum will also teach how to navigate the world of human relations and deal with the risks of modern life. TWM has a particularly strong selection of films that can acquaint students with alcoholism, co-dependency, peer pressure, the use of therapy to treat mental illness, grieving etc. See the TWM index on curriculum materials relating to Health.
As for homeschool English Language Arts, reading assignments will have a new dimension when students are shown a film adaptation of a movie after they have read the book. Parents can compare the differences between the book and the movie, confirming the lessons of the book. See TWM's ELA index.
Middle School Level Homeschooling:
The advantages for middle-level homeschool students are much the same as for high school except that films recommended are appropriate for students ages 11 – 14. On TWM, each film is given a suggested age range and possible problems are discussed so that parents can tailor the films to the maturity and abilities of their homeschool students. See TWM's Appropriate Age Index.
Elementary Level Homeschooling:
Preschool and Kindergarten Homeschooling:
We don't have to tell homeschooling parents that education begins much earlier than age six, when children enter the first grade. TWM's exclusive Talking and Playing for Growth shows parents of children as young as three years old, when they first start to watch movies, how to make the viewing experience educational as well as entertaining. Again, this doesn't mean just putting the kids in front of the TV and leaving the room. It's an interactive process combining the experience of the film with imaginative conversation and interesting games.