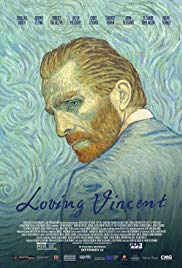 LOVING VINCENT
SUBJECTS — Visual Arts, Cinema, World History/Other Cultures: France;
SOCIAL-EMOTIONAL LEARNING — Brothers, Mental Illness
MORAL-ETHICAL EMPHASIS — Caring
AGE; 13+
2017, PG-13; 1h 34m; color. Available from Amazon.com.
MOVIE WORKSHEETS & STUDENT HANDOUTS
For English Language Arts classes, distribute TWM's Film Study Worksheet. Teachers can modify the worksheet to fit the needs of each class. Ask students to fill out the worksheet as they watch the film or at the film's end.
Click here for TWM's lesson plans to introduce cinematic and theatrical technique.