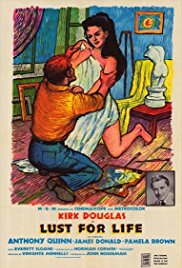 LUST FOR LIFE
SUBJECTS — Biography/Van Gogh; World/France; Visual Arts;
SOCIAL-EMOTIONAL LEARNING — Talent; Brothers; Mental Illness; Suicide; Romantic Relationships;
MORAL-ETHICAL EMPHASIS — Caring.
AGE: 12+; No MPAA Rating;Drama; 1956; 122 minutes;
Color. Available from Amazon.com
MOVIE WORKSHEETS & STUDENT HANDOUTS
This is a movie version of Irving Stone's novel about the life of Vincent van Gogh.
Selected Awards:
1956 Academy Awards: Best Supporting Actor (Quinn); 1957 Golden Globe Awards: Best Actor – Drama (Douglas); 1956 National Board of Review Awards: Ten Best Films of the Year; 1956 New York Film Critics Awards: Best Actor (Douglas); 1956 Academy Award Nominations: Best Actor (Douglas), Best Adapted Screenplay, Best Art Direction/Set Decoration (Color).
Featured Actors:
Kirk Douglas, Anthony Quinn, James Donald, Pamela Brown, Everett Sloane, Henry Daniell, Niall MacGinnis, Noel Purcell, Lionel Jeffries, Jill Bennett.
Director:
Vincente Minnelli.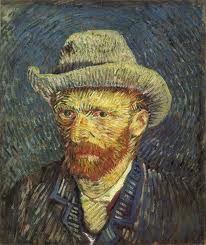 This film explores Van Gogh's character but fails to solve the mystery of his growing insanity and ultimate suicide. Excellent performances are turned in by Douglas, as van Gogh and Quinn as Gauguin. We are shown many of Van Gogh's beautiful paintings and the actual scenes which gave rise to them. The film can serve as a platform for discussions about the Impressionists and Post-Impressionists.
MODERATE. Smoking and alcohol use and abuse are shown. Van Gogh's self-destructive behavior, cutting off an ear and eventually committing suicide, are described in the film but not in a graphic manner.
Briefly describe for your child how the Impressionists and the Post-Impressionists were different than the classical painters who had dominated the art world when van Gogh was painting. See the Helpful Background section of the Learning Guide to "Mary Cassatt: American Impressionist". Ask and help your child to answer the Quick Discussion Question. If your child expresses an interest, sit down with him or her and go through an art book with van Gogh's paintings in it.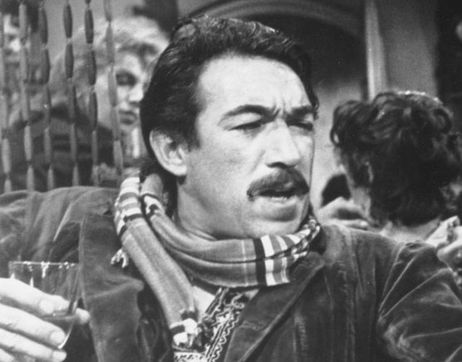 ASSIGNMENTS, PROJECTS & ACTIVITIES
This Learning Guide was last updated on December 10, 2009.