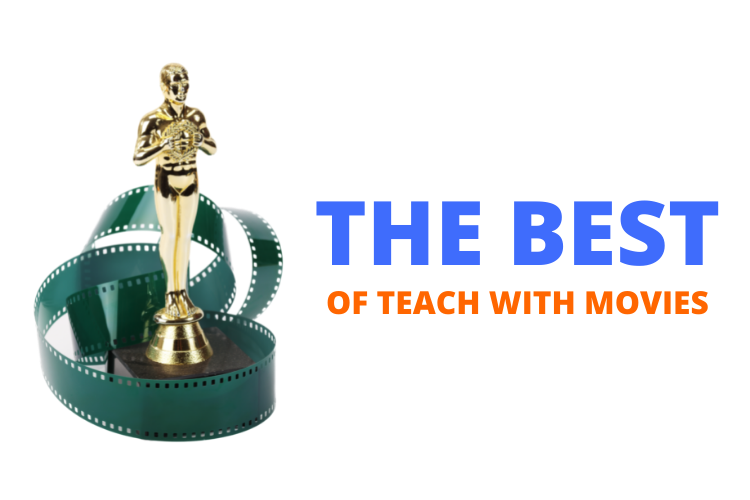 QUICK DISCUSSION QUESTION:
Arturo Sandoval was unhappy in Cuba because he couldn't play the music he wanted to play without risking a jail sentence. Was this worth leaving his country?
Suggested Response:
For Mr. Sandoval, it was because music was his life.
Note to Teachers and Parents:
The script for this film is rich in allusions to the problems of artists living under repressive dictatorships. To allow students to fully appreciate the movie, TWM has provided an introduction to phrases and concepts used in the film and to Cuba's situation during the period 1970 to 1990. It will serve to acquaint students with the problems of artists in totalitarian dictatorships.
TWM recommends that the Background be assigned as homework or that the teacher review the concepts with the class. TWM has prepared a copy of the Background in Microsoft® Word® format. The Background includes more materials than many teachers will want to use. Users should feel free to delete those sections which they feel are not necessary or add additional information that they wish their class to read. Attach a copy of the Universal Declaration of Human Rights to the materials distributed to the class. Instruct students to bring their copy of the Declaration to all classes relating to this unit, including the class at which the test will be given.
BUILDING VOCABULARY:
defector, camouflage, counterrevolutionary, tendencies, orthopedist, physicist, vicissitudes, contingent, odyssey, "odyssey to the realm of metaphysics", "musica non grata", nationalize, double face, Communist, compelling, exposed, maestro, asylum, political asylum, political spectrum, crib (as in "Chano Pozo's crib"); "military age", "united front", invoke, muse, "invoke the muse",
A note about the story:
The story of this movie starts with a performance by Mr. Sandoval with the Cuban Modern Music Orchestra in Havana in 1971. It immediately fast forwards to Mr. Sandoval's tour with the Dizzy Gillespie United Nations Band and his attempt to defect to the U.S. in 1990. However, most of the movie consists of flashbacks to Mr. Sandoval's life in Cuba during the period from 1971 to 1990.
Here is an anecdote about Castro and the Cuban Missile Crisis that students might find interesting: In 1962, the U.S. government discovered that Soviet medium range intercontinental ballistic missiles were being installed in Cuba. The U.S. thought that the missile sites were still under construction and that it had a few weeks before they became operational. In fact, the missiles were operational and could have devastated much of the U.S. The Army and the Marines prepared to invade Cuba to remove the missiles before they were operational while President Kennedy sought to convince the Russians to withdraw the missiles voluntarily. Castro knew that if an invasion occurred it would trigger a nuclear war. He wrote a letter to Soviet leader Nikita Khrushchev and urged the Soviets to stage a surprise nuclear pre-emptive strike on the U.S. Castro contended that since the U.S. was preparing for an invasion of Cuba, a nuclear war was inevitable. Even though Cuba would be targeted by the U.S. in any nuclear exchange, Castro argued that the Soviet Union (and the other Communist countries) would benefit from a surprise attack on the United States.
By the time he received Castro's letter Nikita Khrushchev, the dictator of the Soviet Union, had already decided to withdraw the missiles in Cuba rather than risk a nuclear war with the U.S. However, he was attempting to extract concessions from the U.S. before agreeing to dismantle the missiles and he had kept his intentions secret. After reading Castro's letter Khrushchev decided that the Cuban leader had completely lost his perspective and could not be trusted. Khrushchev immediately gave the order to disarm and dismantle the missiles. Castro was furious when he learned that the Soviets had backed down. The sources for this paragraph are Khrushchev's Autobiography and statements made by Castro years after the fact to U.S. Secretary of Defense, Robert McNamara. For a more complete discussion of this incident, see TeachWithMovies.org's Learning Guide to "Thirteen Days". 
Sources include: Maggin, Encyclopedia Britannica, 2005 articles on Jazz, Bebop and Dizzy Gillespie and Wikipedia articles on Jazz, Bebop and Dizzy Gillespie
Bebop was never widely popular. It was controversial and split the jazz community into two separate camps. One followed the traditional jazz which based melodies and harmonies on Western major and minor 7-note scales comprising 5 whole and 2 half steps. The other was devoted to the new improvisations of bebop.
We know very little about the romance between Mr. Sandoval and his wife and so we cannot comment on the accuracy of that part of the film. The movie's executive producer Jellybean Benitez said "I think it's very interesting that two people who had very different political beliefs and were raised in different ways managed to fall in love so deeply. … Sandoval's wife Marianela went from being pro-Castro to being more anti-Castro than Arturo, if that's possible." HBO's FOR LOVE OR COUNTRY: THE ARTURO SANDOVAL STORY Debuts November 18 a news release from Time/Warner. This may be movie business hype, we don't know.
Paquito D'Rivera, a character in the movie, is a real person, a fellow musician and a friend of Mr. Sandoval. He also became a friend and protege of Dizzy Gillespie. Like Mr. Sandoval, he defected to the U.S. It took him ten years to get his family permission to emigrate from Cuba. Mr. D'Rivera is a respected jazz musician. He and Mr. Sandoval have performed together on occasion after Mr. Sandoval came to the U.S. You can check him out on the Internet.
For some Cold War-era jokes that the Russians told about life in the Soviet Union, see Learning Guide to "Animal Farm"
For another but very similar version of these events, see Maggin, pp. 74 – 76.
In democracies in which freedom of artistic expression is guaranteed, there should be no need for artistic camouflage. However, during isolated and stressed periods in U.S. history freedom of artistic expression has been limited and artistic camouflage was necessary. Thus, during the Red Scares of the late 1940s and early 1950s, it would have been dangerous to criticize those claiming that Communists were infiltrating American society. Therefore, movies were made and plays were written in which the subtext was a criticism of the red-baiters or of the failure of society to stop them. See, e.g., The Crucible which is ostensibly about the Salem witchcraft trials but really critical of the red-baiting hysteria, and High Noon which is ostensibly about the frontier West in the late 19th century but was really about the failure of society, Hollywood in particular, to stand up to the red-baiters.
Search Lesson Plans for Movies
* we respect your privacy. no spam here!
Follow us on social media!