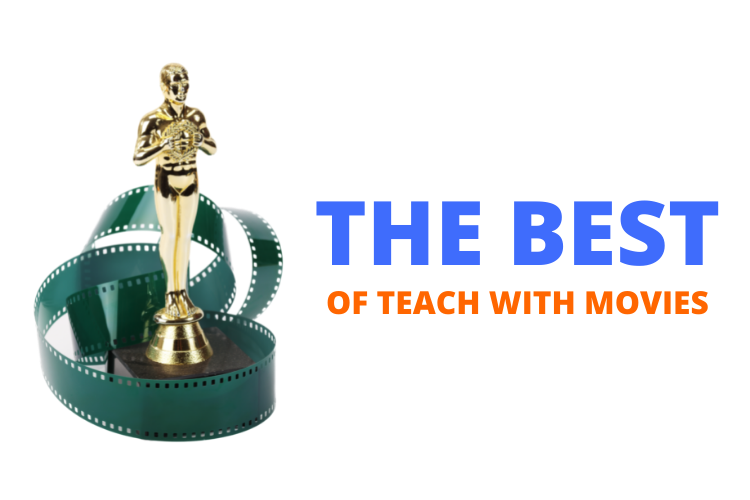 As you read the play or watch the movie, put yourself into Hamlet's shoes.
You are a prince of Denmark, 30 years of age or less.  Your father is this fabulous king who has won many victories. You adore him. Your mother is a beautiful queen. She raised you herself and you are closer to her than to anyone.
When you are away at university in another country, the King suddenly dies. Arriving home, you find that your father's brother, your uncle, has been crowned as the new king.  What is more, he has married your mother! And then a ghost appears who looks just like your father. He says that your uncle killed him! The ghost/father demands that you avenge his murder.
It is medieval times, the 14th and 15th centuries (1300 to 1499 C.E.).  The king is the government.  You can't go to the district attorney or to the courts and ask for help. These institutions, as we know them, don't yet exist. You can't go to your mother, your uncle's new wife.  By religious teaching and by custom, wives must obey their husbands without question.
And besides, your uncle is not a bad king.  He's popular at court and with the people.   Finally, it's the Middle Ages and it is believed that the devil is a force in the world that tries to seduce people into sin. What if the ghost has been sent from Hell to lead you into the sin of murdering your uncle?  What if your uncle had nothing to do with your father's death.
As you read the play or watch the movie think about what the play tells us about revenge.
Other Versions of "Hamlet" on Film:
The Lawrence Olivier version of "Hamlet" (1948) earned the Academy Award for Best Picture as well as Academy Awards for Best Actor (Olivier), Best Art Direction-Set Direction and Best Costume Design. The Olivier version of "Hamlet" is in black and white but it was sumptuously produced and is very moving.  The "Hamlet" directed and starred in by Kenneth Brannagh (1996), while excellent and encompassing the full text of the play, is less accessible to children than the Zeffirelli/Gibson version. Rated PG-13, it has scenes of Hamlet and Ophelia in bed together making love. At 238 minutes, the film is too long for most children and sometimes the language is difficult to understand. If you love the play you will love all three films, but start children out with the Zeffirelli/Gibson version.
An updated adaptation of "Hamlet" released in 2000 and directed by Michael Almereyda is set in the corporate world of modern New York City. It is quite good. While this shouldn't be the only "Hamlet" that children see, a good project would be to compare the Almereyda version to the text of the play or to any of the other versions.
provocation, consummation, devoutly, perchance, "shuffled off this mortal coil," "give us pause," calamity, "whips and scorns of time," contumely, pang, "despised love," insolence, quietus, "bare bodkin," fardels, "native hue," nunnery.
Very little in the Elsinore of "Hamlet" is what it seems. Claudius appears to be a good king and a caring husband. Hamlet appears to be mad. Rosencrantz and Guildenstern appear to be friends of Hamlet. Polonius appears to be wise, but he is a fool. (Yet Polonius is much more than a fool and his advice much less valuable than it appears. For an excellent discussion of the appearance vs. reality issue and especially about the character of Polonius, see Introductory Lecture on Shakespeare's Hamlet by Ian Johnston; search for "Appearance and Reality.")
Hamlet acts harshly towards Rosencrantz and Guildenstern. However, (1) they were commoners who didn't really count in Hamlet's world and (2) even if they were imprisoned for a time in England, it is possible that if they were not killed they would somehow get word to the King about what Hamlet had done.
In addition to being characters that advance the plot, Polonius, Laertes and Ophelia are symbols. Polonius represents the falseness of the Danish Court, especially under Claudius' regime. Laertes represents the youth and promise of Denmark that will be corrupted if Claudius continues to rule. Ophelia represents Hamlet's hope for a relationship with a woman that is beyond that of his mother; a romantic relationship with a future. Ophelia can also be seen to represent all commoners, people who have no power and who are innocent victims of the struggles of the people in government.
MOVIES ON RELATED TOPICS:
Accessible films of Shakespearean plays include Twelfth Night, Romeo and Juliet, Much Ado About Nothing, and Julius Caesar.
Ophelia (2019) tries to answer the question of what would have happened if Ophelia and Gertrude had been modern women capable of taking action on their own.  The film is well-acted and well-produced.  TWM does not recommend showing this film to students until after they have studied and gained an in-depth understanding of Shakespeare's Hamlet.
Search Lesson Plans for Movies
* we respect your privacy. no spam here!
Follow us on social media!